Managing Director's year in review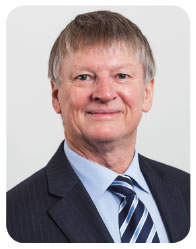 In my third year as Managing Director, I have witnessed the continued success of the organisation through a maturing of our products and services in line with the requirements of our Shareholders, but also the needs of our customers.
I am thrilled to report that our performance during 2014–15 has been strong against budget. We managed 18,872 properties worth approximately $10 billion, including our property portfolio worth in excess of $2.9 billion, across Australia. Our full financial year results are $140.8 million earnings before interest and tax (EBIT), against a budget of $132.1 million, while our total revenue for the year was $1.3 billion.
As a former member of the Royal Australian Air Force, I truly understand the importance of our work. We provide Australian Defence Force (ADF) men and women with the peace of mind that their family is well accommodated and safe in their homes, allowing them to focus on their jobs. I am passionate about ensuring Defence housing is adaptive and flexible in line with the changing needs of the ADF member.
Inevitably with adaption must come growth, and I am proud to say that we have not let our aspirations negatively impact our core purpose. We continue to build vibrant, healthy and sustainable communities, and we consistently provide a professional and reliable service to our customers.
Our focus is now, more than ever, on providing great accommodation which will contribute to a better lifestyle for the member in line with the PGPA Act, Public Service Act 1999 and GBE guidelines. We are focussing on the tenant, including great innovation, reducing costs and homes that not only meet requirements, but also exceed expectations.
Our significant achievements
As demonstrated in the preceding pages, 2014–15 was punctuated with major success after major success. Proudly, all areas of the business contributed and deserve recognition. Here are a few standout performances:
ADF member satisfaction KPIs, in regards to customer service, housing services and maintenance, were all exceeded.
We closed the year with 17,454 properties in our portfolio for ADF families and single ADF members, this included 1,154 newly acquired and constructed properties.
Our full financial year results are strong against budget, EBIT was $140.8 million against a budget of $132.1 million.
We carefully managed costs, and focused on operational efficiency, resulting in operating expenses of $95.3 million for the year—$6.7 million under budget.
We closed the year with 715 properties in our portfolio for single ADF members. This is a most pleasing result, meaning we are well on the way to achieving national coverage and our target of 1,000 properties by 30 June 2016.
Awareness of our brand and SLB program continued to rise among the general public through a new Look forward marketing campaign. This also helped to generate a record-breaking number of new lead registrations.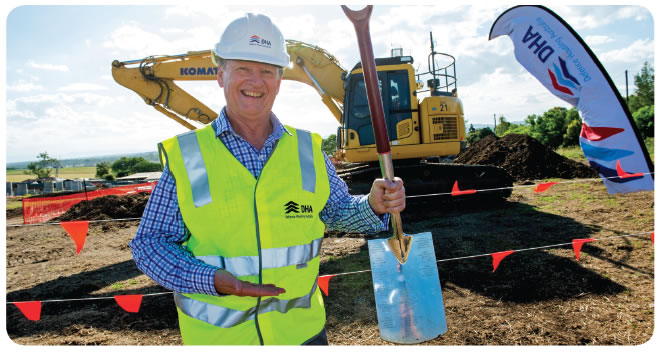 Our people
I would like to acknowledge the valuable contribution of our staff. I firmly believe that staff are among an organisation's greatest assets. Our staff have proven that in 2014–15. They have displayed resilience throughout the scoping study, and I am extremely proud of their commitment to our organisation and for always putting the needs of our customers before their own. I have asked a lot of the staff in the past 12 months, above and beyond our business-as-usual activities. They have not only accepted the challenge, but risen to the occasion.
I would also like to thank the Hon. Sandy Macdonald and the Board of Directors for their strategic leadership of DHA, their commitment to our core purpose, and trust in me and my team.
Looking forward
I have no doubt that in 2015–16 we will continue to improve on our commitment to our customers, and to be both financially and operationally well-positioned to not only meet our KPIs, but exceed them while achieving operational excellence.
We will continue to manage a pipeline of more than $2 billion in developments. This combined with acquisition, constructions and property upgrades will ensure our portfolio of quality properties is sustained.
We have increased our SLB targets and although many factors are out of our control, I am confident in our ability to manage this program and deliver competitive returns for investors. I am also hopeful we will be able to pursue additional sources of funding.
I look forward to working with our Shareholders to make a difference to the lives of ADF members.

Peter Howman
Managing Director