Corporate governance
Our governance framework provides the structure for informed decision making to produce accountable business outcomes and sound organisational performance.
Our staff provide support to ensure successful delivery of our operational programs and services. This results in efficient and effective risk management and program delivery.
Our legislative framework
The legislative framework we operate in largely informs our governance structure. The most influential pieces of legislation are the DHA Act and the PGPA Act.
DHA Act
This enabling legislation sets out our functions and powers, corporate structure, and delegations.
The Act defines our main function as:
'...providing adequate and suitable housing for, and housing related services to, members of the ADF and their families in order to meet the operational needs of the ADF and the requirements of the Department of Defence.'
By way of a ministerial direction, we may also perform the following functions:
Provide adequate and suitable housing for, and housing related services to, officers and employees of an agency10 and their families (other than the DoD), and persons contracted to provide goods or services to an agency10 and their families (other than the DoD).
Provide services ancillary to the services mentioned above, to the persons mentioned above, in order to meet the requirements of an agency10.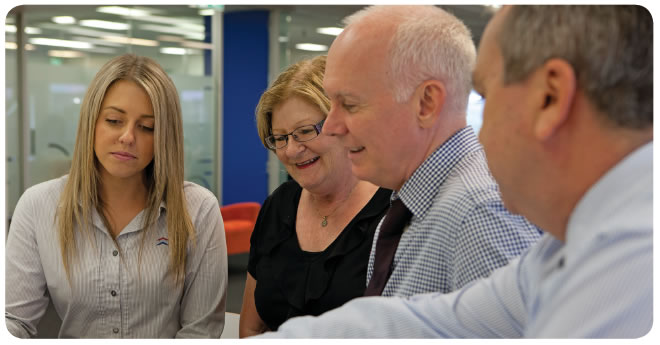 PGPA Act
This Act sets the standards of governance, performance and accountability for all GBEs and imposes specific duties on our Board of Directors and Executive Group relating to the use and management of resources. We are a corporate Commonwealth entity11 operating under this legislation. The Commonwealth Government Business Enterprise Governance and Oversight Guidelines provide additional guidance on board and corporate governance, financial governance and planning and reporting.
Other applicable legislation
As a GBE, we operate within the following Commonwealth legislation:
Freedom of Information Act 1982
Privacy Act 1988
Public Interest Disclosure Act 2013
Archives Act 1983.
As an Australian Government employer, we also adhere to the provisions and statutes of various employment-related legislation, including but not limited to, the Public Service Act 1999 and the Work Health and Safety Act 2011.
Our governance structure
Figure 8 shows our governance structure as at 30 June 2015. More detail about each group is set out over the next few pages. Reviews of the structure occur regularly, and amendments are made as needed, to ensure relevance and effectiveness.
Figure 8: Our governance structure as at 30 June 2015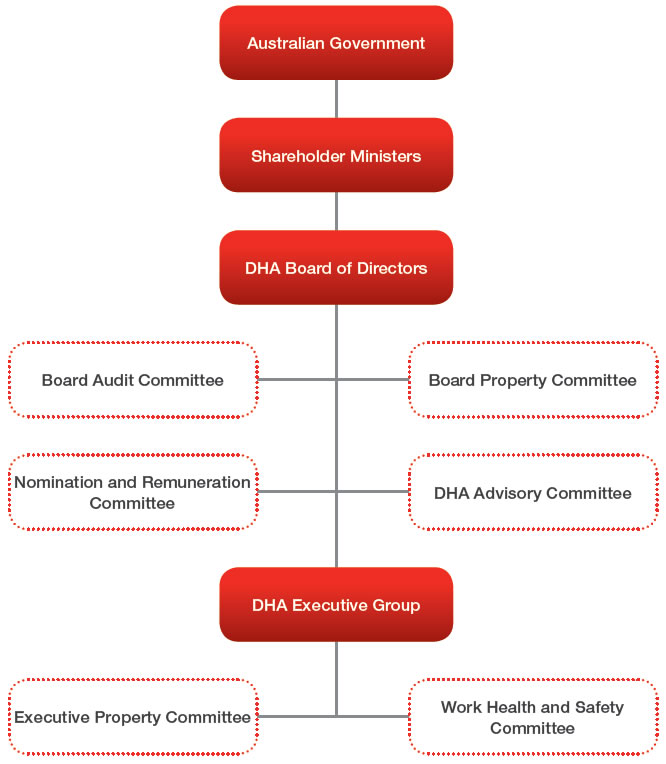 Shareholder Ministers
We sit within the Defence portfolio of the Australian Government. However, our Board of Directors report to both the Minister for Defence and the Minister for Finance, as Shareholder Ministers.
From 1 July 2014 to 23 December 2014, Senator the Hon. David Johnston was Minister for Defence.
From 23 December 2014 to 30 June 2015, the Hon. Kevin Andrews MP was Minister for Defence.
Throughout the full year, Senator the Hon. Mathias Cormann was Minister for Finance.
The Minister for Defence delegated responsibility for operational matters to the Assistant Minister for Defence. Throughout the full year, the Hon. Stuart Robert MP held this position.
Board of Directors
Our Board of Directors are accountable for the proper and efficient performance of our functions. It makes decisions on organisational direction and strategy, largely through a Corporate Plan that our Shareholder Ministers review annually.
The Board comprises of nine directors:
a Chairman appointed by the Shareholder Ministers
four commercial directors with expertise in residential property, real estate, development, social planning or finance appointed by the Minister for Defence
three directors nominated respectively by the Chief of the Defence Force and the Secretaries of Defence and Finance
the Managing Director, who is also the Chief Executive Officer, and the only executive director appointed by the Board of Directors.
The Board of Directors performance and processes are reviewed regularly to confirm that, as a decision-making body, it is working within the principles of good governance as detailed in its Charter.
A review of the Board of Director's performance was conducted in December 2014. The findings were reported to our Shareholder Ministers. A further review is planned in September 2015.
In 2014–15, the Board of Directors received briefings on capital management strategy, the future direction of housing policy, new duties for directors under the PGPA Act and upcoming legislative changes.
Refer to Appendix F for details of the Board of Directors meeting attendance.
Board committees
Three committees assist our Board of Directors in the discharge of responsibilities: the Audit Committee, the Property Committee and the Nomination and Remuneration Committee. Amendments to the DHA Act in 2006 established the DHA Advisory Committee to advise on the performance of our functions.
Board Audit Committee (BAC)
The Committee meets at least quarterly and reports to the Board of Directors on its activities at least twice a year. Its key functions are to:
improve the effectiveness and efficiency of our internal control framework
ensure we have appropriate risk identification and management practices in place
improve the objectivity and reliability of significant financial reporting
ensure we have adequate procedures on matters of audit independence
assist the Board of Directors to comply with all governance and other obligations.
Board Property Committee (BPC)
The Committee meets at least quarterly and acts in an advisory capacity to the Board of Directors on major property transactions (more than $10 million) and property matters generally. Its key functions are to:
review management proposals in relation to major property transactions
review submissions to ensure that they contain all necessary information for the Board of Directors to make fully informed decisions
review land purchases or disposals that require approval by the Board of Directors
consider property projects that are environmentally or politically sensitive or carry a high level of risk
examine any other property project, if requested to do so, by the Board of Directors or management.
Nomination and Remuneration Committee (N&RC)
The Committee meets at least annually. Its key functions are to:
assist the Board of Directors in relation to the review of the Managing Director's performance and remuneration
assist in informing Shareholder Ministers of impending vacancies on the Board of Directors and advise, where appropriate, on possible candidates.
DHA Advisory Committee (DHA AC)
The Committee meets at least annually. Its key functions are to provide general advice and information on the performance of DHA's role. The Committee is comprised of:
one member of the Board of Directors (who is Chairman of the Committee)
three members appointed by the ADF Service Chiefs
the National Convenor of Defence Families of Australia
one representative from DHA.
Board of Director profiles
The Board comprised of the following directors as at 30 June 2015. Refer to Appendix F for details of meetings attended.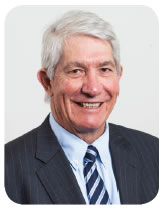 The Hon. J.A.L (Sandy) Macdonald
LLB
Chairman from 12 February 2015
Appointed: July 2008
Reappointed: October 2011 and January 2014
Acting Chairman: From November 2014
Committees: BPC, N&RC
Mr Macdonald was elected to the Australian Senate in 1993. He served multiple terms— including a period as Parliamentary Secretary to the Minister of Defence—until retiring in 2008. He was a member of the Anzac Centenary Advisory Board until it disbanded and served as a non-executive Director of Incremental Oil & Gas Ltd from 2010 to 2014. He has considerable private company and industry experience, and is a wool and beef producer.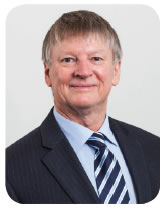 Mr Peter Howman
MBA, GDipCompSc, GDipBus and FAICD
Managing Director
Appointed: February 2013
Mr Howman joined DHA in October 2007 as Chief Operating Officer. He was responsible for operational management and helped to set the organisation's strategic direction. Prior to DHA, he was General Manager Commercial Systems at Thales and held senior executive positions with the Boeing Company, Hewlett Packard, Lockheed Martin, Siemens Plessey and Rockwell Collins. He has a wealth of first-hand Defence experience through serving 21 years with the Royal Australian Air Force.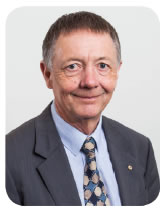 Mr Martin Brady AO
Director
Appointed: July 2014
Committees: BAC, N&RC
Mr Brady had a distinguished 28-year career in the Australian Government, including roles as Director of the Defence Signals Directorate and Chairman of the Defence Intelligence Board. Since then he has undertaken reviews and consultancy projects in Australia and overseas. In 2000, he was made an Officer of the Order of Australia (AO) for his services to the development of Australian strategic policy formulation.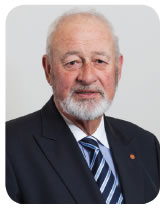 The Hon. Alan Ferguson
Director
Appointed: February 2015
Committees: BPC
Mr Ferguson was elected to the Australian Senate in 1992. He served 19 years, including eight as Chairman of the Joint Committee on Foreign Affairs, Defence and Trade. He also served as President of the Senate before retiring in 2011. He is currently Chair of the Australian Political Exchange Council. He has been a member of Rotary International for approximately 40 years and is involved with the National Trust. Before entering politics, he was a farmer and was self-employed.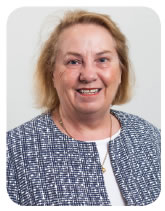 Ms Carol Holley
BA, CA and FAICD
Director
Appointed: November 2009
Reappointed: November 2012
Committees: BPC
Ms Holley was a partner of Hill Rogers Chartered Accountants for 25 years. She is currently a non-executive Director and Chair of DHA IML, non-executive Director and Chair of Australian Pharmaceutical Industries Limited's audit committee, and an independent member of Sinclair Knight Merz's audit committee. She is also independent Chair and/or member of various organisation's risk and audit committees, including the NSW Police Force and the Land and Housing Corporation.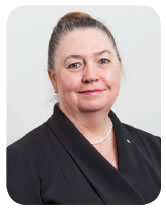 Commodore Vicki McConachie CSC RANR
BA/LLB, LLM and MAICD
Director
Appointed: December 2013
Committees: DHA AC (Chair), BAC
Commodore McConachie had a distinguished career in the Royal Australian Navy (RAN). She received the Conspicuous Service Cross for her work as Fleet Legal Officer and the US Meritorious Service Medal for her service as Deputy Staff Judge Advocate and Chief of International Law in the Headquarters of Multi National Force Iraq. She is currently heading an Australian Government legal division and is a reserve member of the RAN.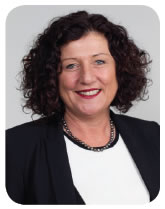 Ms Margaret Walker
BCom
Director
Appointed: July 2009
Reappointed: July 2012
Committees: BAC (Chair), N&RC
Ms Walker has more than 25 years of senior executive experience, including 10 years in strategic roles as Executive Director and Director Operations of Tactical Global Management, a Commonwealth Bank subsidiary and pre-eminent global macro hedge fund firm. She is a non-executive Director of Buderim Ginger Limited, where she is Chair of its Audit and Risk Committee. She is also a non-executive Director of Cystic Fibrosis Australia.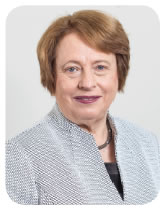 Ms Janice Williams
BSW (first class honours) and FAICD
Director
Appointed: December 2012
Committees: BPC (Chair), BAC, N&RC
Ms Williams has been CEO of the UDIA Queensland and nationally, has consulted to the property industry, and undertaken property development as Director of Jardine Developments. She was a Director of the Brisbane Housing Company for 10 years and chaired its Property Committee for six years. She has held many executive roles, including Head of Community Services Development for the Queensland Government, and significant roles in the Brisbane City Council. She is currently Director of the Residential Tenancies Authority and a member of its Audit and Risk Committee.
Related entity transactions
Under the Commonwealth Authorities (Annual Reporting) Orders 2011, we are required to disclose if the Board of Directors approved payment for a good or service from another entity, or provision of a grant to another entity, where:
a director of DHA is also director of the other entity
the value of the transaction, or if there is more than one transaction, the aggregate value of those transactions, exceeds $10,000 (GST inclusive).
In 2014–15 there was no such matter requiring disclosure.
Executive Group
The Executive Group is the most senior staff committee in the organisation and supports the Managing Director in fulfilling our role.
The Executive Group has three broad purposes:
providing leadership
guiding performance
ensuring appropriate accountability.
It meets regularly to discuss topical and operational issues. Members also meet periodically to discuss strategic matters, key issues and to consider new policies and initiatives.
Executive Group member profiles and our organisational chart as at 30 June 2015 are set out in Part 1 of this report.
Other committees
Executive Property Committee
The Committee acts in an advisory capacity to the Executive Group on property-related matters. The Committee is responsible for monitoring progress against the capital program, reviewing and/or approving all property-related activities in accordance with financial delegations, and making submissions to the BPC and Board. The Committee is chaired by the Chief Operating Officer (COO) and comprises the Chief Financial Officer (CFO), General Managers and senior leaders with accountability for property and financial-related programs.
WHS Committee
The Committee acts in an advisory capacity to the Executive Group on all WHS-related matters. The Committee is chaired by the COO and is comprised of the CFO, General Managers, the National Manager – Safety, Health and Wellbeing and representatives of contractor and staff sub-committees.
Indemnities and insurance
We maintain Directors' and officers' liability insurance cover in respect of legal liabilities, including legal expenses, that a director or officer may be legally obliged to pay in certain circumstances. The policy has some exclusions, such as wilful breach of duty, breach of professional duty and any claim arising out of libel, slander or defamation.
Our planning framework
We prepare numerous corporate and performance reports in accordance with the PGPA Act and the Public Service Act 1999.
Corporate Plan
Each year, we prepare a Corporate Plan that sets the strategic direction of the business. Within the plan, we set immediate corporate objectives and KPIs for the financial year to ensure we achieve our mission and fulfil the outcomes desired by our Shareholder Ministers. We also provide a long-term outlook of future priorities and desired performance. Our Board of Directors approves the Corporate Plan in principle before it is provided to our Shareholder Ministers for their input.
Each division develops a business plan that incorporates all relevant responsibilities from the Corporate Plan, together with extra activities and measures linked to the budget. Within divisions, some teams may also prepare plans specific for program delivery.
Each staff member is responsible for developing a Performance Development Agreement (PDA), developed by cascading business objectives from the business and Corporate Plans. This process clarifies how corporate objectives translate to what individual staff members need to achieve and helps to identify any support that may be required.
Statement of Corporate Intent
Once the Corporate Plan is approved, we prepare a high-level Statement of Corporate Intent stating our key objectives and priorities for the financial year. The Statement is tabled in Parliament each year. It is publicly available via our website.
Annual Report
An Annual Report is developed in accordance with legislation and sets out our performance in delivering the objectives and strategies of the Corporate Plan. It provides detail of important initiatives undertaken throughout the financial year and includes fully audited financial statements.
Our internal audit program
Internal audit services give objective and independent assurance to our Managing Director, Executive Group and BAC that financial and operational controls are operating efficiently, effectively and ethically. In the reporting period, we outsourced internal audit services to KPMG.
An internal audit plan provides a systematic and disciplined approach to evaluating and improving the effectiveness and efficiency of risk and financial management, controls and governance processes. It promotes best practice, identifying potential risks that could impede achievement of outcomes and recommending business performance improvements.
The BAC monitors the implementation of internal audit recommendations and reports progress to the Board of Directors.
How we manage risk
We are committed to operating within a risk minimisation and control framework, effective at Board of Director, management and staff levels. This means we formally assess identified risks and implement controls to mitigate the level of risk to within an acceptable threshold.
Risk management is centrally coordinated and relies on regular reviews of policies, processes and procedures, and periodic reviews of documentation such as the Risk Management Policy, Business Continuity Plan, Fraud Policy and financial delegations.
Our annual enterprise-wide risk management plan addresses both governance and business risks. It was prepared based on the methodology set out in the Australian Standards on Risk Management AS/NZS ISO 31000:2009. The 2014–15 plan was endorsed by the BAC before being formally approved by our Board of Directors.
Each year we also participate in Comcover's benchmarking survey (now compulsory under the PGPA Act). This survey assesses and rates participating agencies' risk management practices. In 2015, we achieved a risk management maturity of 'integrated', which was consistent with the average maturity level of all participating organisations.
How we prevent fraud
We are committed to an ethical organisational culture and minimising the incidence of fraud through the development, implementation and regular review of fraud prevention and detection strategies.
In 2014–15, we completed a Fraud Risk Assessment (FRA) consistent with the PGPA Act (including PGPA rule 2014) and in accordance with the Australian Standard on Risk Management AS/NZS ISO 31000:2009 and Australian Standard AS 8001-2008 Fraud and Corruption Control. The FRA is a proactive approach to minimising the potential for fraud, whether by staff or external third parties.
Our Board of Directors also approved a revised Fraud Control Plan (FCP) and Fraud Policy that provides staff guidance on actions to deter and detect fraud. The FCP is based on the FRA and summarises our fraud-control strategies.
During the reporting period, all staff were required to complete an eLearning module on conflict of interest. This aided staff in distinguishing the difference between real and perceived conflict, as well as knowing how to manage potential or actual breaches.
We recorded no instances of fraud during the reporting period.
Public interest disclosure
We are also committed to the highest standards of ethical and accountable conduct, and encourage people to report suspected wrongdoing in the public sector in line with the Public Interest Disclosure Act 2013.
We will do our best to ensure that those who report, or who are considering making a report, are properly supported and protected from any adverse consequence related to the reporting. Further information about making a report and support you will receive is available on our website dha.gov.au/about-us.
Reports of suspected wrongdoing should be made in writing to:
Authorised officer
Defence Housing Australia
26 Brisbane Ave
Barton ACT 2600
E: pid@dha.gov.au
How we manage business process
We are committed to delivering consistent products and services that meet client and customer expectations. Refer to Part 2 of this report for more information about our customer service approach.
Business management certification
In 2014–15, we undertook a program of works to achieve ISO 9001:2008 certification—the world's most recognised quality standard.
The benefits of achieving certification include consistent business processes and service delivery that meets client and customer expectations, and a general drive to achieve measurable performance improvements. The Quality Management System (QMS) framework was developed incorporating quality management processes. Identification of corporate level policy and analysis of functional business activities enabled the development of business process instructions and guidelines. These processes were linked to business level documentation. Figure 9 demonstrates the key activities undertaken to achieve the QMS.
Figure 9: QMS framework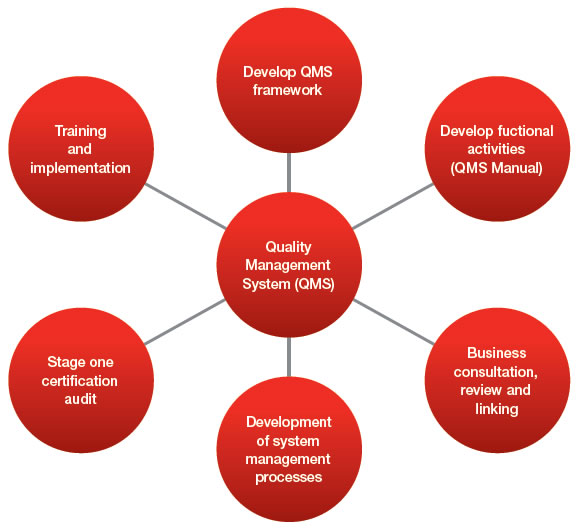 In March 2015 DHA underwent a stage one assessment where the recommendation to proceed to stage two certification audit was given by the third party certification body. We expect to achieve certification to ISO 9001:2008 early in 2015–16 and, subsequently, be subject to continuing 12-month surveillance audits. We also intend to work to the new ISO 9001:2015 certification, which is anticipated for release in October 2015.
How we manage information
Privacy
We take our obligations of handling staff, customer and contractor information seriously and adhere to the Australian Privacy Principles (APPs) as detailed in the Privacy Act 1988 (Privacy Act).
Reforms made to the Privacy Act by the Privacy Amendment (Enhancing Privacy Protection) Act 2012 came into effect on 12 March 2014. In the reporting period, we continued to ensure compliance with the new APPs.
A copy of our privacy policy, including details about the information we collect and how we use it, is available on our website (dha.gov.au/privacy).
Freedom of information (FOI)
We are required to comply with the Freedom of Information Act 1982 to give the community access to information held by the Australian Government.
Thirty-nine requests for information were made under the Act during 2014–15. Of these:
five were granted in full
sixteen were granted in part
two received practical refusal notifications
seven were withdrawn
five were refused due to access (includes where the agency could find no relevant information) and
four were pending a decision as at 30 June 2015.
Further information about submitting requests for information and our FOI disclosure log is on our website dha.gov.au/about-us.
Requests for access to information must be made in writing to:
Company Secretary
Defence Housing Australia
26 Brisbane Ave
Barton ACT 2600
E: foi@dha.gov.au
How we manage procurement
Our approach to procuring goods and services, including consultancies, is consistent with and reflects the principles of, the Commonwealth Procurement Rules.
Our procurement policy provides staff with a framework to undertake this activity, execute contracts within financial delegations, manage related contracts, and achieve sound commercial outcomes.
We advertise expressions of interest (EOI), open and select tenders on a periodic basis for a range of goods and services. We use AusTender (tenders.gov.au) to release all information, including issuing addenda, and receive submissions electronically. Interested parties can register their details with AusTender to receive notifications about our tenders.
How we manage consultancies
We engage consultants when specialist expertise or independent research, review or assessment is required. Any decision to engage a consultant during 2014–15 was made in accordance with legislative requirements and related regulations, including the Commonwealth Procurement Rules and internal policies.
During the reporting period, we entered into 484 new consultancy contracts (or deeds of variation) involving expenditure of $30.46 million. Almost all (96%) of new agency contracts related to our property provisioning activity. The remainder was for corporate reviews, strategy development, specialist WHS advice, and specialist HR advice/service (workforce planning and recruitment assessment and evaluation).
Footnotes
10 Within the meaning of the PGPA Act.
11 DHA is a corporate body, established by a law of the Commonwealth but legally separated from it.